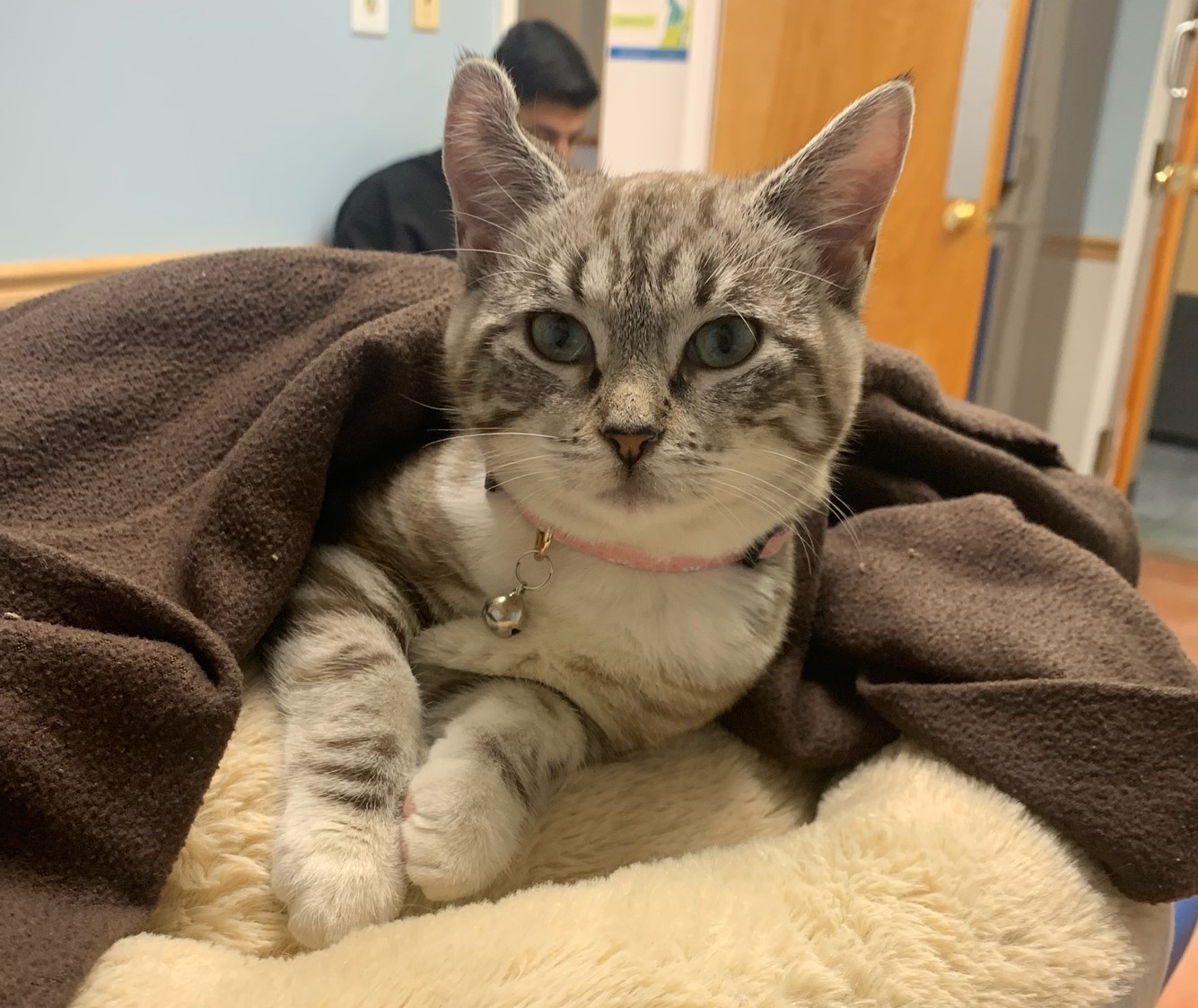 A Cat Practice is proud to serve Silver Spring, MD and surrounding areas. We are dedicated to providing the highest level of veterinary medicine along with friendly, compassionate service.
We believe in treating every patient as if they were our own cat, and giving them the same loving attention and care. We are a group of highly trained, experienced animal lovers who are devoted to giving our patients the best care possible.
If you have any questions about how we can care for your cat, please don't hesitate to call us at (301) 587-0052. Thank you!
Dr. Hannah Levy
Dr. Hannah Levy knew from a very young age that her true calling was to become a veterinarian. She graduated with a B.S. in Animal Science, and went straight into the vigorous program at University of Missouri – Columbia to obtain her doctorate in Veterinary Medicine. Since graduating in 2000, she has worked in corporate, private, and shelter medicine settings. In the Summer of 2015, her family made the big leap to move from St. Louis, Missouri to the D.C. area. She was delighted to find A Cat Practice and immediately fell in love with it when she first walked through the doors. She has a passion for cats and it shows through. She shares her home with her husband, their two youngest children, five slightly defective rescue cats, a really sweet geriatric forever-foster Abyssinian (NEAR), and ACP clinic cats Puppy & Possum when they choose to visit the household -when they aren't busy manning the practice. She has strong interest in preventative medicine, dentistry, internal medicine as well as geriatric health.
Dr. Sabrina Ngwira
Dr. Sabrina Ngwira is a 2017 graduate of the Virginia-Maryland College of Veterinary Medicine (at Virginia Tech). Since graduation, she has been practicing medicine as a general practitioner and has done a bit of full time relief medicine at various hospitals in Maryland. Dr. Ngwira is originally from Hampton, Virginia, but decided to move to Maryland with her husband after her graduation. She has always had a special passion for feline medicine since the start of vet school and knew a cat only hospital would be the perfect fit. In her spare time, Dr. Ngwira can be found in a Crossfit gym training and lifting heavy weights. She has been a Crossfit athlete since 2017 and recently started Powerlifting as well; competing in a few Crossfit and powerlifting competitions while discovering her second passion next to veterinary medicine. She also loves to read, make home-made natural soaps, and spend time with her husband and 3 kitties named Casper, Nalia, and Moonpie who all have very different yet interesting personalities.
Support Staff
Our friendly support staff: Lizzie, Laura, Samantha, Ace, Makayla, Danya, and Susie understand and share your passion for cats. You can be sure that your kitty will receive the very best care and attention at every visit. Puppy and Possum, our clinic cats, spend most of their time helping the staff get their work done and making more work for them.
​We tend to have doctor and staff kitties spending the day with us as well as foster-kittens and cats!
Be on the lookout!